About.me: The Ultimate Social Networking Sales Machine
How many of you honestly have an About.me page? No, seriously, how many of you?
Chances are very few of you do. Well guess what? You're totally missing out on a gold mine of opportunities!
So what is About.Me?
About.me is quite literally your digital business card in the cloud.
The site offers registered users a simple platform from which to link multiple online identities, relevant external sites, and popular social networking websites such as Facebook, Flickr, Google+, LinkedIn, Twitter, Tumblr, and YouTube.
About.Me Features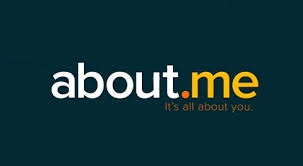 What really makes About.me unique though, is the ability to complement others on their profiles.
See a picture you like on a user's profile? Let them know.
Inspired by their background story? Indulge them by clicking the inspired button.
The best part though: the Email Me feature!
Wait, so tell me about this Email Me feature!
Of course! It's THE feature that bar-none sets About.me apart from all the other social media networks out there. Use it right, and you'll be a sales rockstar. Use it wrong, and you'll be cast off to the annals of salesmen hell!
Luckily, as always, I'm here for YOU. Check out my quick guide on how to prospect leads on About.me and you'll be rocking like a rockstar in no time!