Business Development Representative: A New College Graduate's Dream Job
Many job seekers new to the job market often find themselves asking "what job opportunities are right for me?"
I myself can speak to this question having graduated from college and asking myself "gee,what's next?"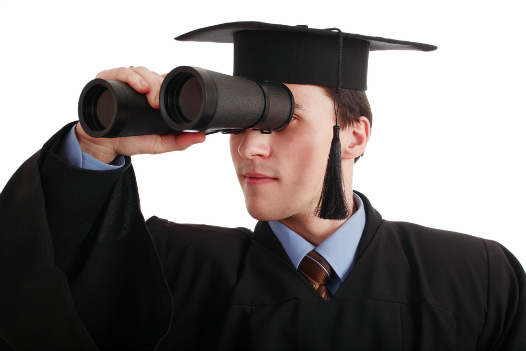 It's somewhat of a scary thought as you enter the job market in these scary times because you've proven yourself in college as a capable, independent-thinking student, yet you're not sure what skillset you best placate in the working world.
If this is you, than you're just like me!
I wasn't sure what type of skillset I best aligned with in the professional world having graduated with a marketing degree from an accredited four year university. Many of the job descriptions out there didn't seem to quite fit my profile, yet I knew that somewhere out there in the business world there was a job for me. Just what it was I wasn't exactly sure.
That's when the idea of "Bussines Development Representative," came into my world.
What Does A Business Development Representative Job Posting Look Like?
The following job description is pretty standard overview of the day-to-day tasks a Business Development Rep (BDR) is expected to fullfill.
Job Title: Business Development Representative
Description: The Company A sales team is seeking a Business Development Representative to join us our growing team. In this role, you will uncover new sales possibilities and work with the Inside Sales team to develop those opportunities.
As a Business Development Representative, you'll:
Prospect for leads, qualify them and forward them to closers if they are qualified
Learn to manage forecasts on a quarterly basis
Track customer data.
This means you will need to work collaboratively with internal and external partners to improve business and create solutions that serve Company A customers.
Primary job responsibilities
Prospect for leads through our lead management software

Qualify leads and pass them to our closers
Track customer data using company standard CRM tools
Grow existing business relationships and acquire new business
Meet your assigned sales and sales development goal
Required skills:
Bachelor's degree is required, preferably in business administration, marketing, or a technical discipline
Dynamic personality with a willingness to learn about cutting-edge technology in a fastpaced environment
Inside or outside sales experience is preferred
Experience with phone sales and a familiarity with selling within the internet marketing industry is preferred
So What Does A Business Development Representative Actually Do?
Great question. I'll run through the overview and actual details of the job requirements in my next post: What do Business Development Representatives Actually Do?