An Important part of working as a Business Development Reprsentative or Sales Rep at a small startup is using all the free tools that are out there.
One of the lesser known sales hacks is using the Google Chrome profiles to switch between personal and business accounts for your sales prospecting efforts.
Having multiple browser windows open at one time allows you to toggle back and forth between applications, but more importantly, provides you the ability to signup for more FREE services using both your work and personal email accounts.
So without further adieu, here's how to setup multiple user profiles on your Google Chrome browser.
How To Setup Multiple Google Chrome Profiles:
1. Open your Chrome browser window and click Chrome topbar menu, than select Preferences.
2. Under Preferences naviagte to the Settings sidebar tab.
3. Once in the Settings tab scroll down to the People section
4. Click the Add Person button.
5. On the popup screen name your new profile and then click Add.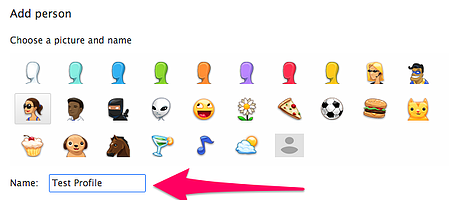 6. Click the Import Bookmarks and Settings button.
7. Then choose the browser you wish to import your settings from.
8. Once you've done that you'll be prompted to enter your email address.
9. If all is said and done right, you'll see your Gmail icon appear in the top right corner.

If you'd like to learn more tips and tricks on using Gmail for your sales prospecting efforts, please check out the below links: