BuzzSumo: How to find Social Media Prospects Interested In Your Niche
Lets dive into one of the more unheralded apps available for free to sales reps: Buzzsumo.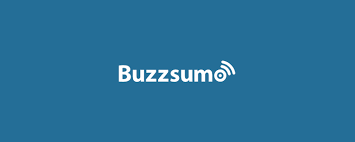 For those of you who don't know, and it's probably the majority of you, Buzzsumo is a content marketing intelligence tool aimed at identifying what content is going most viral on the Internet and who the most influential people are that are amplifying it's viral spread.
Notice here that one of the main reasons customers would signup to pay for the service is to identify key influencers in their vertical! If you haven't guessed by now, that function is exactly what we'll be harping on.
The best part, it's free to use for sales reps! Just be wary that you'll be limited to 3 free queries per IP address.
What you need to get started prospecting on Buzzsumo
To prospect using the Buzzsumo app you need to couple prepared with either/or the following four things in mind:
The URL of a company you consider a competitor. This is where your prospects might go as an alternative to your solution or product.

This is also the plan we recommend the most.
The URL of a piece of content (Ebook, whitepaper, etc) that your users would be very interested in and most likely to share among their peers
Your company's URL or piece of content that was used to attract ideal leads.
A general search term you know would be relevant to prospects
Steps for sales prospecting on Buzzsumo:
Now that you've equipped yourself with a piece of shareable content, it's time to take the next steps.
Please note: you're only able to perform THREE free searches from the same IP Address. So make sure you come equipped with a good plan of attack in mind!
1. Go to the Buzzsumo app and type in the URL or topic you'd like to search

2. In the results page you'll a list of URLs that pertain to your search query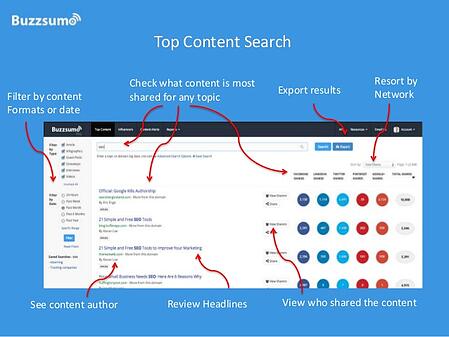 3. On the right side of the search results is a button titled View Sharers
4. Once you click the button you'll be brought to a list of the most influential/ highest authority sharers for that piece of content / URL
5. Each sharer will also have their Twitter account available to follow on the right side. Note: in the free account only 8 people will show.

6. Click their twitter account to get their full name and twitter profile.
7. From there it's up to you as to how to precede next steps! My biggest recommendation is to reach out through LinkedIn and note the fact that you saw they shared a piece of content on Twitter that both of you are interested in.